Guess Leif's Suspension... And... One too Many Mufflers???
The first pics are of pieces I thought people would need to see to help me figure out the suspension. The last three pics are for the One too Many Muffler game.
Clicking on a picture will bring up a larger higher resolution image.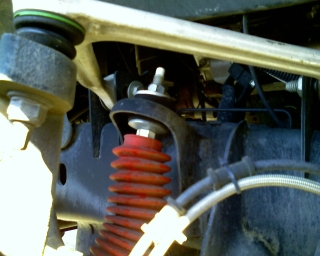 Front driver's Rancho RS5000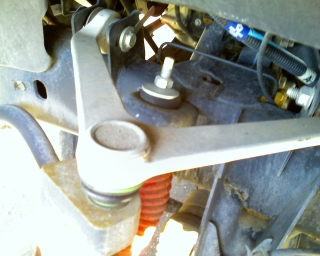 Front driver's Rancho RS5000 from above

Now, the guy from UniqueTrucks said that the distance between the two bolts vertically on the left side and right side as seen here will tell you how much of a lift was applied. Center of the bolt to center of the bolt below it is 4 inches.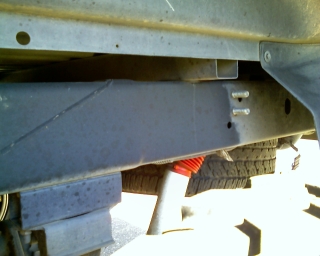 Driver's side where bed meets frame. Don't see any spacers, just the crossmembers.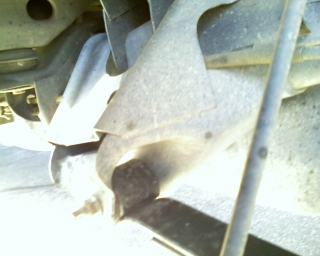 Driver's rear leaf spring towards front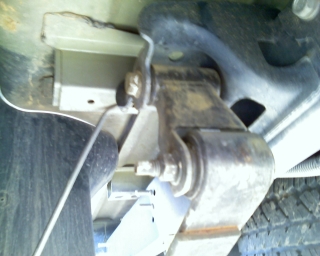 Driver's rear leaf spring towards back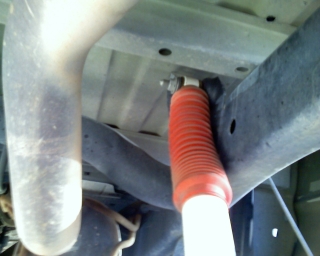 Passenger side rear Rancho RS5000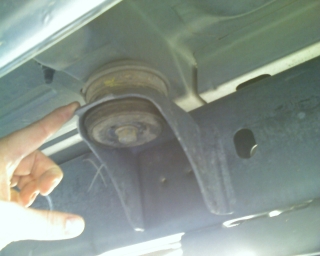 Passenger side under cab where cab meets frame.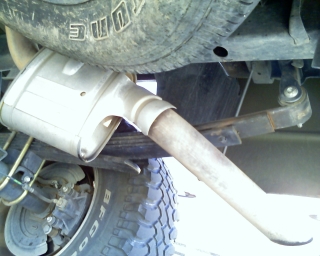 Sorry for the angle, but I got this right before the end of my tailpipe.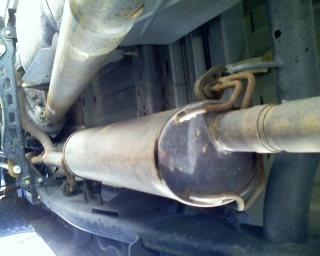 Then a little further up on the other side of the rear axle is my muffler.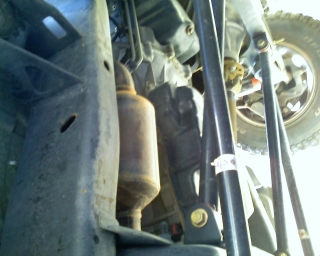 Then next to the tranny, I've got my catalytic converter. So what gives? Does this thing have two mufflers? What's with the little muffler thing at the end just before it exits the rear passenger side?